Day 2 :
Keynote Forum
New York Medical College, USA
Time : 10:00-10:40

Biography:
Yoshiaki Omura has received his Oncological Residency training at Cancer Institute of Columbia University and Doctor of Science Degree through research on Pharmaco-Electro-Physiology of Single Cardiac Cells in-vivo and in-vitro from Columbia University. He researched EMF Resonance phenomenon between two identical molecules for non-invasive detection of molecules, at Graduate Experimental Physics Dept., Columbia University for which he received US patent, and that became the main part of bi-digital O-Ring Test that he developed. He published over 270 original research articles, many chapters, and nine books. He is currently Adjunct Prof. of Family and Community Medicine, New York Medical College; President and Prof. of Int'l College of Acupuncture and Electro-Therapeutics, NY, Editor in Chief, Acupuncture and Electro-Therapeutics Research, Int'l Journal of Integrative Medicine, (indexed by 17 major int'l Indexing Periodicals) formerly, he was also Adjunct Prof. or Visiting Prof. in Universities in USA, France, Italy, Ukraine, Japan, Korea, and China.
Abstract:
Using Electro-magnetic Field (EMF) Resonance phenomenon between 2 identical molecules of identical weight, we can non-invasively and rapidly detect many molecules that exist inside of the body. Using this method, which received US patent in 1993, we were able to map most of the organ's representation areas on the surface of the face, lips, tongue, hands and feet. When there is any abnormality for a specific internal organ, we found there will always be invisible or visible abnormalities that can be detected on the corresponding organ representation areas. The part of the eyebrows nearest to the nose represents the CardioVascular (CV) system. When there is an abnormality of the CV system, the hair in the eyebrow closest to the nose becomes whiter. When the problem progresses the white hair begins to disappear. When the hair at the eyebrows does not exist, there is almost always an abnormal response in the area and also cardiac Troponin I is significantly increased. If the patient has Atrial Fibrillation (AF), often, in the CV representation area corresponding to SA node and atrium area, there is a significant EMF resonance with monoclonal antibody of Borrelia burgdorferi (B.B.) spirochaete and a corresponding significant increase of ANP in the infected part of the heart at corresponding part of ECGs, while Lyme disease is not included among 13 possible causes of AF. On the face, there is another clinically important CV representation area existing at the left upper lip near the center of the mouth. Often, even if there is a CV problem, left upper lip CV representation area does not show any visible abnormality. However, there is always invisible abnormality. When there is a significant abnormality in the eyebrows at the CV representation area, there is always an equal amount of increased Cardiac Troponin I at left upper lip. If B.B. infection exists in the heart, B.B. resonance response can be found in the left upper lip CV representation area. If optimal dose of effective medicine is evaluated then abnormal, negative responses temporarily change to maximum positive responses. These infections can be screened non-invasively within several minutes and effective and safe treatment based on the individually detected cause(s) can be given after we examine the presence or absence of viral and/or bacterial infections and selecting the most safe, effective treatment available. In addition, the author developed a new method of detecting cancers from rapidly changing part of QRS complex and slowly rising part of T-wave of recorded ECGs.
Break:
Networking & Refreshment Break 10:40-11:00 @Foyer

Chair
Tomasz Kameczura
University of Rzeszow, Poland
Heart Failure | Diabetic Cardiovascular Disease | Cardiac Surgery | Current Research in Cardiology
Location:
Session Introduction
Rzeszów Uniwersity, Poland
Time : 11:00- 11:30

Biography:
Dr Tomasz M Kameczura is interventional cardiologist, consultant of cardiology. Living and working in Poland, EU. Experienced in PCI of LM. He is also university lecturer and inventor. Currently working on optimization and safety procedures of heart hypothermia.
Abstract:
The use of direct hypothermia of heart by METcooler used in the treatment of heart attack (STEMI) significantly reduces infarct size (microvascular obstruction (MVO)) and reduces the impairment of left ventricular systolic function (EF).
Background: Current treatments for myocardial infarction (MI) involves the reduction of two modifiable affecting the area of damage to the heart and patient outcome: ie. the time - from the first signs of MI to opening occluded artery (the shorter the damage less) and the use of appropriate pharmacological treatment. Modification of metabolic activity seems to be possible third modifiable which may have an impact on damage to the left ventricular (LV) in the course of heart attack, especially during the critical ischemia. The use of direct hypothermia of heart during acute cardiac ischemia in order to reduce the level of metabolic activity of the heart tissue can significantly reduce the area of LV damage and improve the patients prognosis.
Methods: The study was conducted on animal model. For this purpose we randomized 20 animals (domestic swine) to the study - 10 to the study group (SG) and 10 to the control group (CG). At the baseline, we found there is no significant difference in the age of the animals, sex, and anthropometric parameters. Animals in the CG were sequentially given analgesia, sedation and respiratory therapy. After that we get an arterial access (femoral artery), performed coronarography and by using balloon catheters perform inflation in proximal part of LAD (POBA) (target prox / mid LAD with a diameter of 2.5-3.0 mm behind DG1). After 60 minutes the balloon was deflated and removed from the LAD. The animal was observed, monitored (if necessary appropriate medication were given). Past 48-hours since POBA the MRI was performed with assessment of LV function and assessment of microvascular obstruction (MVO, microvascular obstruction) with a quantitative estimation of MVO. Similarly in SG the coronary angiography was performed with extended (60 minutes) POBA LAD. After removal of balloon catheter from the LAD, a dry puncture of pericardium (pericardial catheter inserted to pericardial sac) was performed, with subsequent, a 12 hrs procedure of direct hypothermia of heart (saline cooled to 30 ° C). 48 hours since POBA, there was MRI evaluation made in CG (MRI CG2) with estimation of LV function and MVO.
Results: Comparison of baseline EF and MVO in CG1 and SG1 showed no significant differences (all p> 0.05). MVO was significantly reduced at SG2, and EF was significantly greater in SG2 comparison to the CG2. Similarly, for the EF and MVO significant difference was observed between the SG2 and CG2 (p <0.001).
Conclusion: The use of direct hypothermia of heart by METcooler in STEMI significantly reduced the extent of damage of left ventricle.
Mymensingh Medical College & Hospital, Bangladesh
Time : 11:30-12:00

Biography:
Gobida Kanti Paul has completed his MD Cardiology, from NICVD under BSMMU, January 2008. He has more than 10 publications in different index journal one of the journals is in our medical college, named MMJ. One of his articles was published in International Journal of Clinical Medicine Research of AASCIT. He is also a Life Member of Indian Academy of Echocardiography. He has passion for nonintervention cardiology specially echocardiography and preventive cardiology. Currently, he is an Assistant Professor/Consultant Cardiology and Residential Physician in the Mymensingh Medical College and Hospital. He has special interest in rheumatic fever and rheumatic heart disease.
Abstract:
Single ventricle (SV) is a rare and complex congenital heart disease. Neonates with single ventricle have a high mortality. Survival into adulthood is rare without surgical intervention. A case of single ventricle with double inlet and double outlet with severe valvular pulmonary stenosis (peak pressure gradient around 80 mmHg) and mitral regurgitation (Grade-11) is being reported here. A 36 years old man smoker, non-diabetic, normotensive married, grocery shopper was admitted for shortness of breath (SOB) and recurrent palpitation with central cyanosis and clubbing, in the CCU, Mymensingh Medical College on 23rd October 2011. On examination SOB, NYHA class 1V, apex beat, in the left 6th intercostal space (ICS), 10 cm from the mid sternal line. There is an Ejection systolic murmur in the pulmonary area (Grade-3/6) and also Pansystolic murmur in the apex (Grade-2/6). He gave no history of weakness of any part of the body. The patient was treated for heart failure and atrial fibrillation. It is very much un-usual, he is now 42 years with very slowly progression his symptoms, mainly SOB, cyanosis and clubbing. Yet now he maintains his daily sedentary activities with taking help to some extent. He was advised for frequent and long-term follow up but he can't maintain due to very slowly progression of his conditions and also disagree to undergone any cardiac surgical procedure. Exceptionally our case lives into adulthood likely due to balanced hemodynamic condition having pulmonary stenosis.
University of the West Indies – Nassau Campus, Bahamas
Time : 12:00-12:30

Biography:
Paul S Ramphal is a Professor of Surgery at the University of the West Indies, formerly in Jamaica and now at the Bahamas Campus, and Adjunct Assistant Professor of Surgery at the University of North Carolina at Chapel Hill, N C. His research interests have most lately been concerned with alternative methods of imparting basic and advanced surgical skills to young surgeons, especially in developing countries.
Abstract:
Statement of the Problem: Changes in the rules regarding working hours for surgical trainees, along with economic pressures faced by most hospitals, and new modalities of treatment for certain types of cardiac conditions, have resulted in reduced operative exposure and opportunities for the acquisition of surgical skills in nearly all specialties, including cardiac surgery. New approaches to the teaching and mastery of cardiac surgical techniques and skills are being explored; including the use of various types of simulation-based training scenarios. The purpose of this presentation is to describe the experience of the development and implementation of a high-fidelity cardiac surgical simulation scenario as it has been applied in the United States over the last decade.
Methodology & Theoretical Orientation: A novel high fidelity cardiac surgical simulator was developed and tested as a training tool by eight leading cardiac surgery training institutions in a two-year study.
Findings: Significant positive effects on training and the acquisition of basic and advanced cardiac surgical skills were observed using the simulator.
Conclusion & Significance: High fidelity cardiac surgical simulation as a training tool can supplement actual operative experience and both enhance and accelerate the acquisition of basic and advanced surgical proficiency. A curriculum has been developed to enable the uniform introduction and the evaluation of the effects on training of both low and high fidelity simulation systems on cardiac surgical residents.
National Heart Institute, Egypt
Time : 12:30-13:00

Biography:
Ahmed Abdelgawad has completed his MD from Alazhar University, Cairo, Egypt. He also has MRCS, Msc General Surgery. He is a Member of STS, RCS England and ESCTS. He is a Member of the examination comitte of the Egyptian Board of Cardiothoracic Surgery. He has published 8 papers in reputed journals. He has worked as a Consultant Cardiac Surgeon at National Heart Institute of Egypt and currently work as an Associate Consultant Cardiac Surgeon at Madinah Cardiac Center of Saudia Arabia.
Abstract:
Background: The purpose of this study was to compare the hospital outcome and short term results of tricuspid valve (TV) repair with three repair techniques for functional tricuspid regurgitation (TR), namely, flexible Dacron band, DeVaga and segmental annuloplasty.
Methods: 60 patients underwent TV repair at National Heart Institute from January 2013 to November 2014, of which 20 had De Vega procedure (DV), 20 had a segmental annuloplasty (SA) procedure and 20 had a Dacron band (DB) procedure. Concomitant procedures done for rheumatic left sided valve pathology consisted of mitral valve replacement in 70% of patients, and double valve replacement in 30% of patients. Clinical and echocardiographic follow-up data were obtained. Follow-up was 100% complete and was concluded after one year.
Results: All demographic criteria and preoperative characteristics of the three studied groups were comparable except for right ventricular (RVEDD) size in cm that was significantly bigger in Dacron band group as compared to the other two groups (3.18±0.43 cm compared to 3.00±0.33 cm (DV) and to 2.88±0.35 cm (SA), p value of (0.045)). Similarly, all operative and postoperative criteria were comparable among the study groups. Noticeably, (RVEDD) size in cm remodeled better in (DB) group as compared to the other two groups, (2.54±0.26 cm compared to 2.83±0.311cm (DV) and to 2.72±0.29 cm (SA), p value of (0.009). the majority of patients in each group did not have tricuspid regurgitation (TR) or mild degree (+1) of (TR) on discharge. After one year of follow up, most of the patient had either no regurgitation or grade (+1 TR). 2 patients (10%) in DV group and one patient (5%) in SA group had (+3 TR), P value by Chi-square test was 0.399, 0.451, 0.840 for DB, DV, SA groups respectively. There was no statistical significance in the incidence of hospital mortality, only one patient died in DB and one in DV group (5%) and no death happened after hospital mortality for the three groups after one year.
Conclusions: The three techniques are options to repair the tricuspid valve, however, placement of an annuloplasty dacron band in patients undergoing tricuspid valve repair is associated with better RV reverse remodeling. Higher number of patients is needed to appreciate the effect on survival and rate of reintervention.
Break:
Lunch Break 13:00-14:00
Session Introduction
Weston General Hospital, UK

Biography:
Ahmed Abdel Maksoud has completed his Medical degree at Warwick Medical School in 2013. He has completed his BSc in Biochemistry and Masters in Biological Sciences of Research at University of Manchester. After completing Medical school, he has worked at several hospitals in the UK, initially in the West Midlands. It is during this time, he investigated the outcome of aortic valve replacements by analysing echocardiograms results postoperatively at a single centre. He is currently working in Orthopaedics at Weston General hospital in Devon, UK
Abstract:
Available postoperative echocardiogram parameters within 2.5 years of operation date were compared between valves (N=350: Trifecta 42, Stjude 163, CE 92, Mosaic 32 and Hancock 21 ). Multivariate analysis which took into account patient age and valve size showed a significant difference between valves in postoperative peak/mean gradient (PG/MG), aortic valve area (AVA) and Indexed effective orifice area (IEOA) (N=350). The most significant difference was Trifecta versus each of Mosaic (P=0.000 (PG), 0.001 (AVA), 0.001 (IEOA)), St Jude epic (P=0.000 (PG), 0.000 (AVA), 0.000 (IEOA)), CE (P=0.026 (PG), 0.001 (AVA), 0.001 (IEOA)) and Hancock (P=0.008 (PG), 0.130 (AVA), 0.158 (IEOA)). Mosaic had a higher PG compared to all the other valves (P=0.000). For the most common valve size used (23 mm, n=121), the valves ranked in the following order of increasing pressure gradients: Trifecta (PG=17±3.39, MG=8±2.26, IEOA=1.03 ±0.1, AVA=1.97±0.19, n=12), Hancock (PG=19±4.57, MG=11 ±3.27, IEOA=0.79±0.1, AVA=1.47±0.16, n=9), CE (PG=24±3.52, MG=12±1.06, IEOA=0.82±0.07, AVA=1.59±0.12, n=31), Epic (PG=31±3.06, MG=16±1.79, IEOA=0.7±0.06, AVA=1.29±0.09, n=59) and Mosaic (PG=40±9.92, MG=20±3.1, IEOA=0.7±0.19, AVA=1.18±0.2, n=10). This comparison of a unique combination of valves shows that the new Trifecta valve has consistently low peak gradients

Biography:
Abstract
Introduction: Remote ischemic preconditioning (RIPC) is the phenomenon that harnesses the body's endogenous protective mechanisms against prolonged ischemia-reperfusion-induced injury.
Aim & Objective: The present study aims to explore the involvement of glycogen synthase kinase-3β and gap junction signaling in TRPV1 and remote hind preconditioning-induced cardioprotection.
Materials & Methods: In the present study, four consecutive cycles (5 minutes of ischemia-reperfusion) of remote hind limb preconditioning stimulus were delivered using a blood pressure cuff fastened at the inguinal level of the rat. The isolated rat hearts were mounted on the Langendorff's apparatus and were exposed to 30 minutes of global ischemia-120 minutes of reperfusion. Sustained ischemia-reperfusion led to cardiac injury that was assessed in terms of infarct size, LDH release, CK release, LVDP, +dp/dtmax, -dp/dtmin, heart rate and coronary flow rate. The pharmacological agents employed in the present study included capsaicin (10 mg kg-1) as TRPV1 channel activator, AR-A014418 (1 and 3 mg kg-1) as glycogen synthase kinase-3β inhibitor and carbenoxolone disodium (50 and 100 mg kg-1) as gap junction blocker.
Results & Conclusion: Remote hind limb, capsaicin and AR-A014418 preconditioning led to significant reduction in the infarct size, LDH release, CK release and improved LVDP, +dp/dtmax, -dp/dtmin, heart rate and coronary flow rate. However, remote hind limb, capsaicin and AR-A014418 preconditioning-induced cardioprotective effects were remarkably reduced in the presence of carbenoxolone (100 mg kg-1). This indicates that remote preconditioning stimulus probably activates TRPV1 channels that may inhibit glycogen synthase kinase-3β activity which subsequently enhances gap junction coupling to produce cardioprotective effects.
Abstract:
Puneet Kaur Randhawa is a PhD scholar in the Department of Pharmaceutical Sciences and Drug Research, Punjabi University, Patiala (India). Her key area of research is exploring the molecular mechanisms involved in inducing remote ischemic preconditioning-induced cardioprotection. She has published six research articles and 15 review articles in reputed journals.
Karolinska Institute, Sweden
Biography:
Background: Atherosclerosis is characterized by presence of activated immune cells including dendritic cells (DCs) and T cells; dead cells and oxidized low-density lipoprotein (OxLDL). Role of heat shock protein 60 (HSP60) has been implicated in atherosclerosis. Annexin A5 (ANXA5) has atheroprotective properties.
Methods & Results: Human DCs differentiated from peripheral blood monocytes of atherosclerotic patients, were treated with human HSP60 or HSP90. Autologous T cells from atherosclerotic plaques were co-cultured with these pre-treated DCs. DCs and T cell activation was determined by FACScan, gene-activation and cytokine production. HSP60-induced T cell activation was MHC class II-dependent. T cells exposed to HSP60-treated DCs produced pro-inflammatory Th1 type cytokines. DC-T cells from patients who were not treated with lipid lowering drugs secreted more pro-inflammatory cytokine in compare to DC-T cells from lipid lowering drug treated patients secreted more pro-inflammatory cytokine in response to HSP60. HSP90 promoted DCs maturation but did not induce T cell activation. ANXA5 inhibited pro-inflammatory effect of HSP60. Further, ANXA5 inhibited oxLDL-induced HSP-activation of DCs and HSP-production from DCs of healthy donors.
Conclusions: HSP60 induces DCs-activation and induce MHC-II dependent pro-inflammatory T cell activation in atherosclerotic plaques. HSP60 could thus be an important T cell antigen in plaques, and mediate oxLDLs inflammatory effect, promoting plaque rupture and clinical manifestations of CVD. Anti-inflammatory effect of ANXA5 suggests a potential therapeutic role in cardiovascular disease
Abstract:
Loma Linda University Medical Center, USA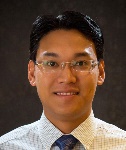 Biography:
Howard Lan is a Senior Cardiology Fellow at Loma Linda University Medical Center and will continue his training in interventional cardiology at UCSF Fresno in 2018. He is passionate in the field of STEMI research with goals to identify factors that result in improved outcome in this patient population. He hopes to translate his research work into clinical practice in the future to better help patients who present with STEMI. He is also involved in Heart Failure Research and has found an association between cognitive impairment and higher mortality rate. By identifying heart failure patients who are at higher risks for poor outcome, the goal is to intervene early to improve quality of life and to improve overall survival.
Abstract:
Background: Despite, numerous publications showing improved outcomes in transradial (TR) access over transfemoral (TF) access in ST elevation myocardial infarction (STEMI) percutaneous coronary intervention (PCI), clinical factors including age, body mass index (BMI), hemodynamics, bradyarrhythmias may impact management decisions in cath lab thus are important to take into consideration during initial evaluation as access site choice for each STEMI patient should be individualized for best overall outcome.
Objective: The objective of this study was to identify clinical factors that influence TR vs TF access site choice in STEMI patients undergoing angiography and PCI.
Methods: This is a single-center retrospective study of consecutive STEMI patients undergoing angiography and PCI between 2008-2012. 321 patients were enrolled. 294 patients underwent PCI via TF approach and 27 patients underwent PCI via TR approach.
Results: In logistic regression model, patient weight (HR 1.012–1.042, p<0.001) and body mass index (BMI) (HR 1.059-1.173, p<0.001) were the only significant factors favoring TR over TF approach in STEMI PCI. Other initial presenting factors such as age, gender, heart rate, and hypotension did not influence access site choice.
Conclusions: Current study suggests that STEMI patients with higher BMI, who are at increased risk for bleeding complications, are more likely to undergo PCI via TR over TF approach. Interestingly, the obesity paradox suggests that higher BMI is cardioprotective in acute coronary syndrome. The association among access site, BMI and mortality rate in STEMI PCI should be further investigated to delineate factors which result in better outcomes in STEMI patients.
Table.1: Baseline characteristics of ST elevation myocardial infarction patients who underwent percutaneous coronary intervention via transfemoral and transradial access. Hazard ratio and p-value were generated by logistic regression model demonstrating a statistical significant trend towards transradial approach in patients with higher weight and body mass index.
Session Introduction
Russian New University, Russia

Biography:
Vladimir Ermoshkin has graduated in Physics Department of Lomonosov Moscow State University in 1978. He had worked in RosNOU, physicist. Starting in 2011, He have published about 20 articles on cardiology in prominent magazines (Russian and English), and some time He had speech at international medical conferences
Abstract:
The problem of acute kidney injury (AKI) is very complicated. The main causes of AKI are physical interactions. It leads to blood stagnation. The main factor contributing to stagnation of blood, are functioning arteriovenous anastomoses (AVA). At the first stage, with an increase in blood pressure, arterial deformities can occur: increased arterial crimp in kidney, collateral growth, and increase in arterial stiffness, and growth of plaques. In addition, AVA's can open when a significant increase in blood pressure. Wherein BP falls, but the venous pressure increases. The balance of arterial and venous blood volume is disturbed. If there are valves absent or there are valves damaged by pressure, in the venous pressure can be transferred from one organ to another. For example, if there are AVA's between the superior mesenteric artery and portal vein, it can lead increase venous pressure in the renal veins. An increase in venous pressure can lead to a decrease in the pressure gradient between arterioles and venules in the kidneys. This leads to stagnation, retardation and perfusion stasis in the kidneys, and a decrease in the release of urine. I believe that official medicine needs to focus its efforts on a thorough study of the AVA's work under various conditions for their growth and functioning. It is necessary to develop a new system of measures to prevent AKI, venous stasis, CVD.Не
University of Oradea, Romania
Time : 16:20-16:40

Biography:
Manuela Stoicescu is Consultant Internal Medicine Physician (PhD in Internal Medicine), Assistant Professor of University of Oradea, Faculty of Medicine and Pharmacy, Medical Disciplines Department, Romania. She was invited as a speaker at more than 30 International Conferences is USA, China, Japan, Canada, Thailand, Dubai, Spain, Germany, is Committing Organizing Member at many International Conferences, is editorial board member in two ISSN prestigious Journal in U.S.A, published more than 20 articles in prestigious ISSN Journals in U.S.A. She published five books: two books for students, two books on Amazon at International Editor–LAP Lambert Publishing Academic House in Germany- "Sudden Cardiac Death in the Young" and "Side Effects of Antiviral Hepatitis Treatment", one monograph:"High blood pressure in the young a ignored problem!", two chapter books – Cardiovascular disease: Causes, Risks, Management CVD1- Causes of Cardiovascular Disease 1.5,1.6, U.S.A on Amazon. , a book in USA -'Tumor Markers in Hypertensive Young Patients"
Abstract:
Objectives: The main important objective of this presentation is to attract attention that the therapy with antidepressant drugs is not inoffensive. In the last period there was an abuse of therapy with antidepressant drugs with or without serious justification. Many young women used these pills after diagnosis of depression. This abuse must to be stopped because of dangerous sides effects.
Material & Methods: Present the situation of a woman patient 40 years old, non-smoker, without coffee or alcohol consume, with a good life style, which started the therapy with tricyclic antidepressant drug–amitriptyline,10 mg orally 3 times daily with four month ago, after her husband deeds in a car accident and she was diagnosis with depression. After that, she came at the consultation for a crisis of palpitations. The EKG showed torsades de pointes and needs antiarrhythmic i.v. therapy to revue in sinus rhythm. When the patient become in sinus rhythm appear evident on EKG the QT interval very long so a prolonged QT interval. This could be a side effect after amitriptyline administration, or the patient can have had an unknown prolonged congenital QT interval and the antidepressant drug prolong more than that the QT interval and this degenerate and develop torsades de pointes, very risky because can induce ventricular fibrillation and sudden death. Of course the therapy was stopped.
Results & Discussions: The antidepressant drug - amitriptyline is contraindicating at the patients with congenital prolog QT syndrome. It is dangerous to start this therapy without one minimum EKG before, to exclude this congenital prolog QT syndrome unknown, because is asymptomatic. Also, at the categories of patients with normal EKG previously, can develop side effects prolog QT syndrome after amitriptyline, but if the congenital prolong QT syndrome is present, the risk for torsades de points are higher.
Conclusions: The administration of antidepressant drugs without an EKG before started this therapy, is dangerous because these categories of drugs especial amitriptyline develop side effects prolong QT syndrome and if a patient had an unknown congenital QT long syndrome this side effects prolong more QT interval and can degenerate in torsades de pointes, ventricular fibrillation, cardiac arrest and sudden death. The patients must to be attention about this dangerous risk.
Break:
Networking & Refreshment Break 16:40:17:00